Fascia Rounds: The Tupelo Pointe Healing Arts Blog
Fascia Rounds is dedicated to all things fascia including pathophysiology, anatomy, histology.
Topics include connective tissue disorder (EDS, hypermobility), regenerative medicine (Prolotherapy, PRP), Viniyoga, manual therapy (Fascial Manipulation, osteopathy, Biodynamics)
For in-depth evidenced-based deep dives into blog topics, sign-up to receive access to the full publication Fascia Rounds.
Dr. Wang is a PM&R physician specialized in Fascia. She works with patients with fascia based disorders and investigates the role of fascia in pain, perception, and function.
Details

Written by

Tina Wang, MD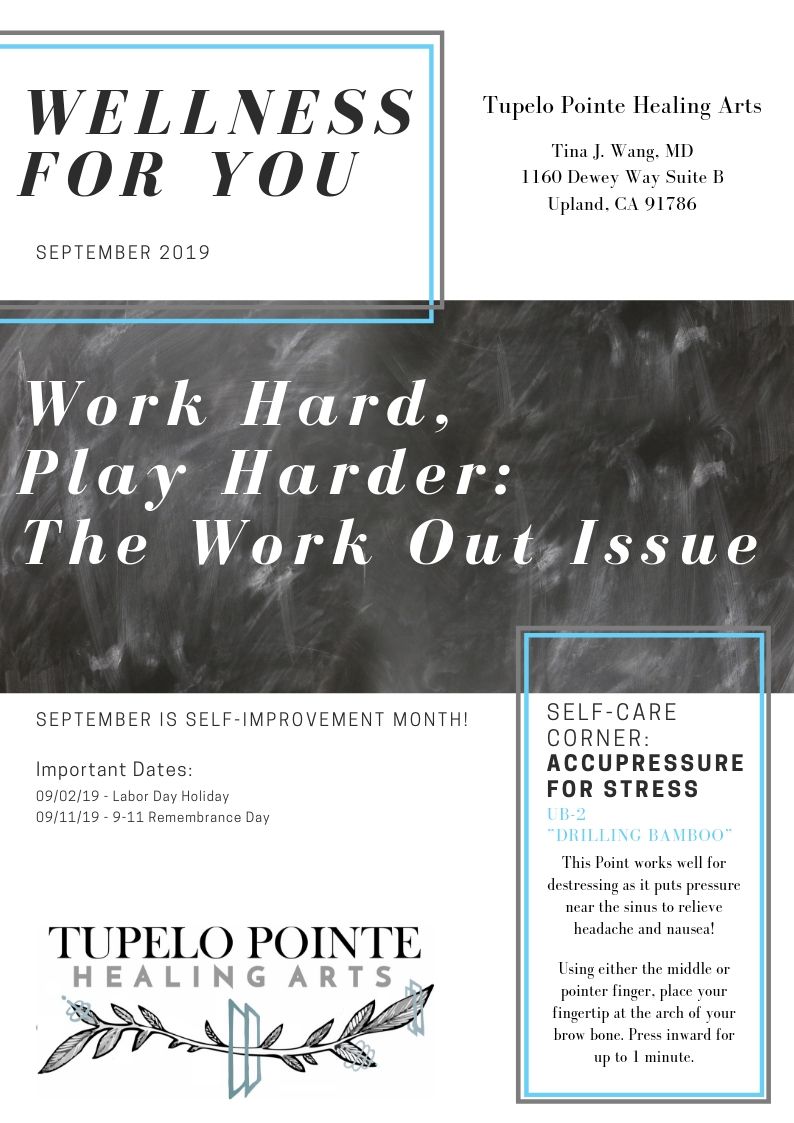 Work Hard, Play Harder: The Work Out Issue
September is a busy time with the end of summer and transition back to school and full time work. The hustle and bustle of every day life can be overwhelming. We forget that the transition to autumn is a time of reflection and preparation. We move from the abundance of spring and summer to a time of cold and rest. Fall is a time of transition. Fall is a time to gather our resources, slow down and hunker down for the winter. Remember that as humans, this is innate to our DNA and our human-ness. Remember to give yourself frequent breaks during this time of transition. Remember to stop often, stretch, breath, and hydrate.
Hits: 234